Challenges for the Small and Medium Enterprise (SME) Owners in Singapore
Last modified: November 9, 2020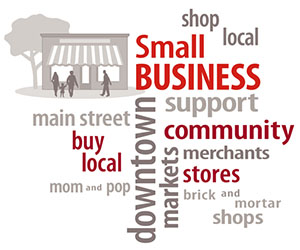 A number of entrepreneurs opt to open a company in Singapore. Before actually incorporating their companies, they need to work hard to find a workable business idea, choose a right business structure, and research the opportunities in the market. It is a hard work that needs a lot of determination.
Small and Medium Enterprises Market Space in Singapore
For most of the Small and Medium Enterprises (SMEs), wherever they are incorporated in the world, finding initial funding to get off the ground is a hard task. That is why Singapore government has launched several schemes to help SMEs. They come as the cash grants, tax rebates, exemptions, and incentives.
A newly formed Singapore business, during its first three years, can claim 100% of tax exemption on its chargeable income of S$100,000 and 50% on the next, S$2,00,000. It can also apply for Micro Loan Programme managed by SPRING Singapore and get up to S$100,000 loan.
The small business trying to capitalize on innovative ideas also have the options of going to business incubators, private investors, and financial institutions in Singapore.
Selecting Right Employees
It is important for a small business trying to make a headway in a competitive marketplace like Singapore to place the right man, in the right position at the right time.
However, Ministry of Manpower has instituted quota and levy requirement to control the flow of foreign workers in the country. Its aim is to increase the scope for the local talent. Unfortunately, surveys have shown that newly set up company in Singapore are having difficulties in hiring local talent in business domains like construction.
Singapore attracts foreign talent in abundance. In reality, the SMEs in Singapore must compete with the multinationals and big national companies in attracting these professionals. They need to up their offers regarding the compensation, benefits, career advancement, training and skills development, work and life balance to do so. It is not an easy task for all the SMEs because it affects their bottom line.
Conquering Singapore Market
It can be done. However after Singapore company setup, a start-up entrepreneur cannot waste time and needs to account every minute spent in furthering his or her business.
They need to work on enlarging their circle of influence. They need to,
Seek business leads from their family, friends, business associates, and even their employees
Use advertising channels like Radio, TV, social media, SMS ads, Google ads, and email marketing
They may even need to use the traditional means of marketing like brochures and pamphlets
Hold sales and offer discounts
Engage in internet marketing such as blogging or press releases to make the clients aware of their market pretense
Establish good relationships with suppliers
Tap the market players
Present their business plan to woo the investors
If it is a foreign entrepreneur opting for a Singapore company incorporation, he or she needs to find a suitable local partner to get set in the local market.
Harnessing the Technology to Increase the Effectiveness of the Team
The small business should take steps to benefit from the advances in communication technology like the Internet. They can use it to streamline their purchases, sales, inventory, marketing and other functions of the business.
Using an instant messaging app, SMSs and Emails is a great solution to improve the coordination of your team
Set up a website, so that, it becomes easy for the clients to fill out and submit forms online
Teleconferences or webinars save on physical travel and money
Putting a workable a digital filing system on the internet will make it accessible to you from anywhere
Use cloud services that you can rent on monthly basis.
Outsource Non-Core Tasks of the Business
For a small business owner, it is important to earn as much profit as possible. To do so, they need to constantly update their products and services to suit the needs of individual clients. It is a full-time task.
It is far wiser for such an individual to outsource businesses' non-core tasks like bookkeeping, accounting, tax filing, and payroll processing to the experts from a Singapore accounting services provider like SBS Consulting.