Business Startup Guide in Singapore 2023
Last modified: February 7, 2023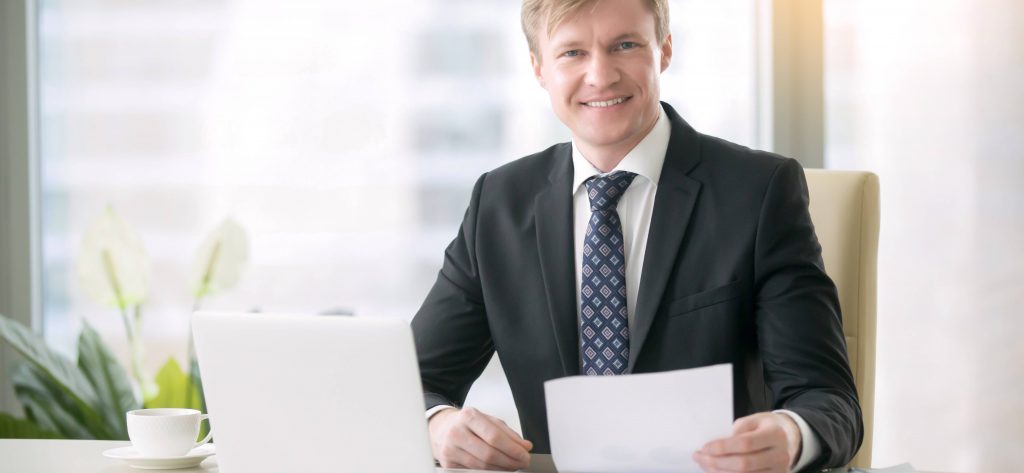 You want to work for yourself and no one else. And you have struck the gold. You have a potent business idea and want to start a company to exploit it. Here is a detailed business startup guide Singapore you can refer to before actually initiating the process.
Step-by-Step Business Startup Guide: Singapore Company Set Up
1
Hone Your Business Idea
It is great to be clear about the product you want to sell or the service you want to provide. Refine your idea. Drill it down and find out its scope and who will benefit from it.
Be a Franchise
If you don't want to wait for a business idea, this business startup guide proposes a shortcut. Use someone else's idea.
Approach a successful company to open its franchise. You will benefit from their brand following, network, and proven business model. You will need funds for a place in the right neighbourhood and fees.
Catchy Company Name
Today, a catchy company name that hints at your business activities is a must. It is easy to remember.
Pinpoint your Target Customers
An idea can help individuals meet their needs and eliminate pains. So, first, understand the value your customers will derive from your idea. Do market research and find out if it is what they want.
2
Work on Your Business Plan
After resolving the 'Why' of your business idea, this business startup guide Singapore advise you to write a business plan. It will clarify things for you.
Focus on the reasons behind your business, target customers, goals, and sources of finance.
A business plan covers info on the company's future: where it is progressing, plans for resolving potential difficulties, and resources you need to sustain it.
Conduct Market Surveys & Research
If you want to come up with a realistic business plan, you have to invest in market surveys and research. It will help you collect hard facts about whether your idea is practical or not.
Collect data on audience demographics, pain points, preferences and behaviours. Know market demand, trends, competition, major players, etc.
Exit Strategy
Plan your exit strategy after writing your business plan. It helps you imagine your business' future and a time when you should exit it. Exit strategy helps with your focus and gives you a target to work for. It gives you direction and increases company valuation.
3
Funding Your Business
It takes money to set up company in Singapore. You should work on how much your startup will cost you and how you will manage it. It will help you resolve, "Are you going to borrow or bootstrap it with your own money?"
This business startup guide advises you to overestimate your startup cost. Then, you will have enough money to run it before it makes a profit. Be realistic, or you will exhaust your money and perish.
Determine Break-Even Point
Break-even analysis will help you estimate the time your business will take to make a profit. It helps you calculate startup costs.
Use the following formula:
Break-Even Point = Fixed Costs ÷ (Average Price – Variable Costs)
Break-Even Analysis helps you solve three issues:
Profitability: It helps determine the period your business will need to be profitable. Find out the revenue you will need to meet your expenses. Classify your offerings as profit or loss-making.
Pricing Your Products/Services: Price your products based on your fixed, variable, labour, and total costs that go into creating your products.
Analyse the Data: Analyse your data. Try to reduce your overall fixed and variable costs per unit. Come up with ways to improve sales and make profits.
Spend on Essentials
Overspending can create cash flow problems for your business. Initially, send only essentials. Stay within your budget.
Funding Alternatives
Today, you have multiple alternatives to fund your startup. They are as follows:
Business loans
Business grants
Investors
Crowdfunding
Open a Corporate Bank Account
As per this business startup guide, Singapore companies must open a corporate bank account. And use it only for their expenses. It helps in separating a business' and owners' personal finances.
List your banking needs. Before choosing a bank, check their ATM network and charges, interest rates, minimum required balance amount, etc.
4
Choose a Business Structure To Minimises Taxes
Startup founders prefer to register their business as a Singapore company (Pte Ltd). It is a tax-efficient business structure. It also minimises your liability. A Singapore company:
Is responsible for its own losses and debts
Pays only 17% of corporate income tax
Is a legal person
Can buy and sell property in its name
Can sue and be sued in a court of law
The dividends paid after taxation are tax-free
You can also register a sole proprietorship or one of the partnerships. However, your liability is unlimited. You have to pay 22% of personal income tax on income from them.
5
Register Your Singapore Company with ACRA
Apply to the Accounting and Corporate Regulatory Authority (ACRA) to register your business. The process takes 1-3 days. Many owners hire registered filing agents for the task.
Certificate of Incorporation
On successful registration, ACRA sends you an incorporation email. It contains details like Unique Entity Number (UEN), date, business profile, etc. You can use this email as a Certificate of Incorporation in Singapore.
Next, register your company for Goods and Services Tax (GST), Central Provident Fund (CPF), General Interbank Recurring Order (GIRO), Inland Revenue Authority of Singapore (IRAS), etc.
Unique Entity Number (UEN)
Put your company's Unique Entity Number (UEN) on all of its business correspondence. It is the registration number of your business.
Business Licenses and Permits
Before starting business activities, apply for and acquire the required licenses. Apply to the correct licensing authority.
If you are registering your business under the Home Office scheme, you will need permission from Housing and Development Board (HDB)/Urban Redevelopment Authority (URA).
6
Purchase Insurance
Take out the right general or professional insurance policy for your business. It helps in covering your liability against property damages, theft, or customer lawsuits.
7
Build Your Team
As your business starts to grow, you will need to hire a team. Choose the right skills, define roles and responsibilities for each position, divide the work, etc.
Use Standard Operating Procedures (SOP) to collect feedback and streamline the team's work.
8
Outsource Non-Core Tasks
Outsource non-core tasks of your business. Choose reliable service providers, as these firms will have access to your sensitive business information.
Ask them for client references, experience, industries, domains, and business niches they serve. Visit their websites, and read customer reviews. Check, if their products and services can fulfil your business needs. Ensure that there are no hidden costs involved.
9
Set Your Business as a Brand
To succeed, you will need to let your potential customers know about your products and services. You have to market them to create excitement in the market and build a following.
Build a Business Website
Your company website is the best tool to enhance your online presence and build your brand. It is a perfect platform to advertise your services and products and communicate with your target customers.
Social Media
Find out which Social Media channel your targeted customers prefer. You need to be present there to engage them and make them aware of your company and its offerings.
Business Logo
A business logo can differentiate your company from the competition. A catchy logo will associate your business with your products and services and boost sales.
10
Grow & Take Your Business to Next Level
Initially, you have to look for ways to generate revenue and make profits. Put consistent efforts into ensuring your business' survival.
You can strike a partnership with an established business. It will give you access to their network, vendors, suppliers, etc. It will be easy to take roots and grow.
SBS Consulting Pte Ltd is a trusted registered filing agent in Singapore. Refer to our business startup guide Singapore and if you still have queries about starting a company, contact us at +65 6536 0036 or info@sbsgroup.com.sg for more info.