How to Leverage Accounting Services for Business Success
Last modified: January 9, 2019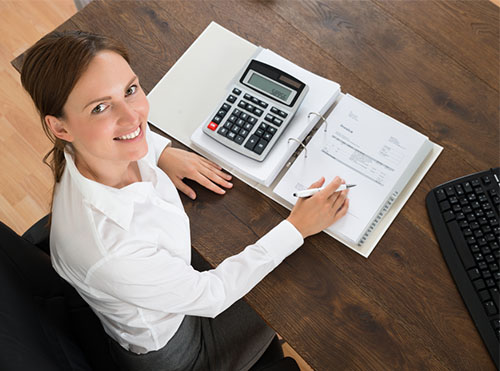 The Accounting & Corporate Regulatory Authority of Singapore (ACRA) administers the Accountant Act and oversees regulations pertaining to accounting services of Singapore business. As per law, every Singapore incorporated company must abide by the statutory obligations of ACRA and other regulatory bodies.
Apparently, a business can thrive in a right manner only when it is legally compliant. It has been witnessed on many occasions that implementation of court summons and penalty fine can bring huge setbacks to business. Citing the importance of legal abidance, many companies are turning to the services of accounting firms in Singapore. Nevertheless, the other manifold benefits of outsourcing cannot be overlooked.
Not many small business owners understand the significance of outsourcing accounting services. And they still prefer to use the conventional method of hiring an in-house employee or do-it-yourself approach. They do not apprehend the fact that ignoring outsourcing can hold them back. This blog will throw lights on the factors which encourage outsourcing accounting services in Singapore.
Compliance with Law Made Easy:
When you engage an accounting firm in Singapore, the professional accountants are entrusted with accounting activities such as filing the annual return, preparing director's report, XBRL reporting, and other allied services. You can rest assured that your accounting services are in safe hands and you are no longer required to worry about the compliance issues of ACRA. All filings with ACRA will be done within the specified period and you will be informed about that. There will be no fear of getting penalized for noncompliance issues. You can live in peace of mind, which is highly needed for a business owner.
Cutting Expenses:
Hiring in-house employees can be an expensive affair for small and medium enterprises. It involves expenses such as monthly salaries, infrastructural cost, training cost, insurance, allowances and other benefits of the employees. Whereas, outsourcing can save the substantial amount that you might have spent on in-house accountants. Outsourcing accounting services are available at affordable rates in the market. But, you would have to choose the right firm carefully taking into the account of quality services and low cost.
Scalability of Business:
Outsourcing accounting services can enhance the quality and credibility of the business. It makes senses that when you have less burden on your shoulder, it would be easy for you to scale your business as per your requirements. Whenever needed, you can cut down the expense on overheads or raise the capital investment of your business. Nevertheless, be sure to consult the experts of the firm before taking such critical decision. These accounting firms are also open to offering free consultation services to their clients. Plus, accountants can provide you with scalable options depending on the nature, budget and goal of your business.
The Bottom Line
Although this write-up has focused on just three key benefits of outsourcing accounting services Singapore, the effective reasons to hire third-party firms are many. Saving time for core competencies, reduce labor cost, increased efficiency, control capital expense and reduce risk are few to mention.
A competent accounting firm can do a faster and better job at an affordable price, which is worth every dollar spent. With signed agreement at hand and a small project in mind, you can hire a new accounting firm in Singapore. And if it can exceed your expectation, start giving more task to it and let the experts of firm grow your business on your behalf.