Accounting Services Singapore: Count Your Numbers with SBS Consulting
Last modified: April 5, 2022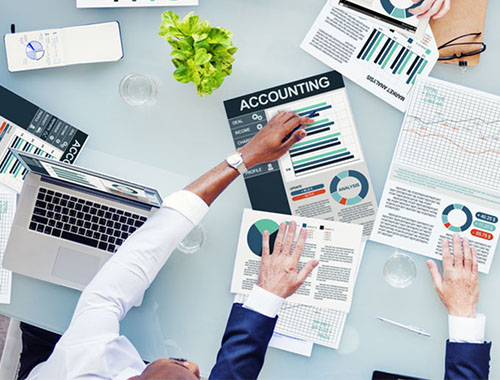 Is hiring accounting services Singapore for small businesses a superfluous expenditure? From the small business owners' perspective, doing their business' accounts on their own can save them a few dollars. However, the question is, "Is it a really profitable adventure." An inadvertent mistake in the accounts, leading to the business being flagged by the ACRA (Accounting and Corporate Regulatory Authority) for breaching the laws is not at all good for any startup or small business. However, an accounting firm in Singapore will let you stay compliant through its expertise-driven services.
Accounting for Startup or Small and Medium Enterprises
The startup or Small and Medium Enterprises (SMEs), may it be one-man-show or helmed by the owner with a proper support staff, can do without getting tangled with the Singapore authorities. They have their plates full, without being further burdened by a bugling family member or an amateur accountant determined to mess with their accounting books. On close introspection, hiring one of the top accounting services Singapore like, SBS Consulting will stand out as a great prospect.
Accounting and Singapore Business Owners
Accounting for small businesses like restaurant and clinics has never been easy. More often than not, the owners of these businesses multi-task. Time is one commodity they are short of, and most of them cannot invest in a full-time accountant. However, at a fraction of the costs that they would need to invest in a trained accountant, they can retain an experienced and professional accounting service in Singapore.
Specialized Accounting Services for Small Business Singapore
SBS Consulting employs experienced and certified accountants to deliver effective accounting services to its clients. Under its accounting services for small businesses, the firm offers efficient bookkeeping services. For any small, medium or big, multinational business, maintaining its books of accounts in proper order is of utmost importance.
An experienced accountant, after going through the business records can easily arrive at a conclusion whether the business is going up or down. The CPA's working in the SBS Consulting does sound an alarm to their clients if the things are not as they should be. They even give advice on how to force improvements to take the business in the right directions. The SBS's accounting services include the following,
Manages client's accounting software
Offers data entry services and posts transactions to the appropriate accounts
Develops account charts for the client's suppliers and customers
Shoulders the task of generating monthly reports
At the end of every month, renders guidance on the client's monthly profit and loss accounts, cash flow, and balance sheet
At the end of a year, the CPAs appointed by the SBS Consulting closes the accounts for the clients assigned to them
Accounts are then finalized, according to the Financial Reporting Standards
Fees Levied by the Accounting Services
The accounting services in Singapore charge their fees per transactions. SBS Consulting even goes further and provides scalable services according to the need of its clients. The firm utilizes more of its resources to accommodate the increased number of its client's business transactions. On the other hand, the client can request to scale it down when the business is slack.
Accounting and Bookkeeping Services Singapore
Not many businesses understand the need of professional bookkeeping service solutions. It is worth noting that a professional bookkeeper takes half of time of an amateur to get all bookkeeping tasks done. When you outsource to a trained accounting firm, you save your precious time to focus on core activities of the business to generate more revenue.
Many small business owners tend to think that bookkeeping is as easy as administrative task whereas that is not true. The calculations involved in it are really no business of novice. These tasks must be handed over to the professionals. When it is taken in relation to the strict rules and regulations and the control maintained by the ACRA on its corporate subjects, it is really worth to appoint one of the professional accounting services for small business that entails bookkeeping services in its package.
By outsourcing your accounting function to the third party accounting services, you can ensure that your accounts are cared for by the experienced and qualified professionals. You also do not have to invest money in implementing infrastructure and hire trained accountants. Even big companies benefit from this move, as it frees their staff which they could reassign to the core functions of the business.