A Singaporean Start-up Worth Knowing About
Last modified: November 12, 2020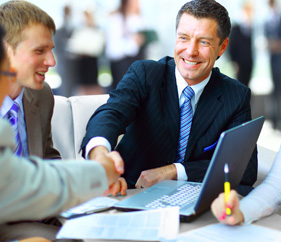 The creative entrepreneurs from all over the world opt to open a company in Singapore. They have business goals to pursue and achieve. Singapore incorporation services like SBS Consulting see them through the legal tangles and assist them in incorporating a business on a strong foundation.
A Local Start-up You can be Proud of
However, Singapore also boasts of persistent and creative local talent that want to contribute to their own society. Here is a story about the Singaporean civil servants who joined hands and picked their brains to improve government websites and create new digital services.
It all started with Mark Lim, working in (IDA) Infocomm Development Authority of Singapore, who thought he can go beyond his assigned work and harness the technology to fulfill the needs of people with special needs. Then he met like-minded individuals who contributed to the Lim's unofficial projects because they believed in the his purpose.
Formation and Rise of Government Digital Service (GDS)
It was Jacqueline Poh, the Managing Director of the IDA who recognized the potential of Lim's work. She and Assistant Chief Executive, Chan Cheow Hoe helped in getting recognition for it. And it resulted in the formation of Government Digital Service (GDS) and Lim's appointment as its director.
GDS, that started with a team of 8 individuals, has now grown into one of the coolest start-up employing more than 100 go-and-get hackers. Till date, they have developed apps to solve transport, education, healthcare related problems. Mind you, GDS is still staffed and run by the Singapore's civil servants.
The importance of GDS lies in the fact that it acts as a testing ground for the new ideas. At GDS, they try it at small scale, so, even if they fail, it does not result in a big loss. Lim believes in letting the ideas flow and his motto as a civil servant is, "Don't let the idea die because of procurement."
GDS takes on any challenges that come its way. The tougher, the better. It started out with an app for the Library Board and they have successfully built apps to measure effects of communication campaigns, service reforms and to measure the heart rate of outpatients.
Useful Initiatives by the GDS Employees
OneService App: OneService app enables Singaporeans to lodge their complaints related to their neighborhood to 8 different government agencies.
myResponder App: myResponder App sends alerts to the first-aid workers within 400 meters of a cardiac arrest event. It even goes further and gives the location of nearest defibrillator machine.
Beeline Scheme: Beeline scheme addresses the transportation needs of the Singaporeans. It allows its users to reserve a seat on the bus and take it from very close to their house to their office.
Gov.SG Readability: The GDS is now using eyeball trackers to optimize the use of government websites for those having a disability. They are focusing on simplifying the text, layouts, and designs of the web pages so as to make it easy for them to find information.
At GDS, you find hackers using radical thinking to solve problems. It is something one generally do not find in a government office. Getting in GDS is a challenge, as they recruit through competitive coding.
Well, GDS is a Singapore government property and understandably, not for sale, but, know it, it is a real innovative start-up business you would like to lay your hands on.