9 Pro Tips for Hiring Bookkeeping Services Singapore for Small Businesses
Last modified: November 24, 2022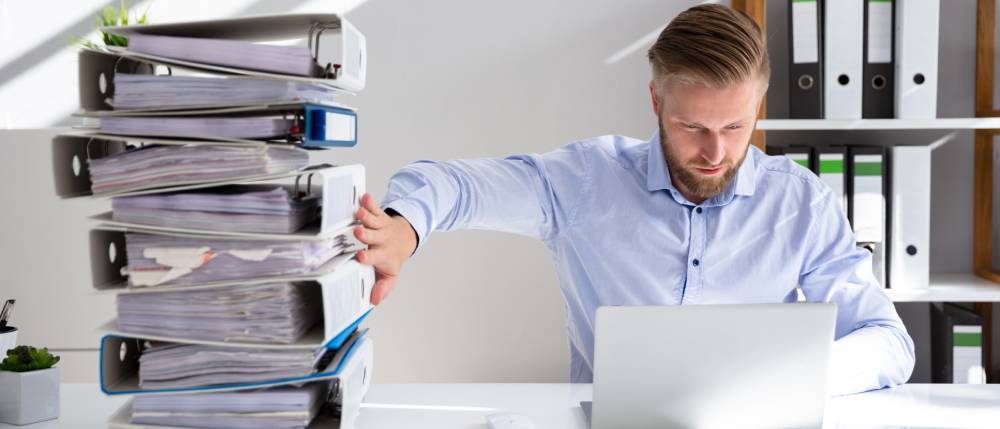 Bookkeeping is the systematic recording of each financial transaction of your business. To succeed with it, you must know how to classify transactions as per SFRS (Singapore Financial Reporting Standard). Or, you need a bookkeeping services Singapore firm for the task.
Why is Bookkeeping Necessary?
By implementing the proper bookkeeping process, you can understand the actual state of your transactions. Regularly bookkeeping your books will also give you the basics of sound financial management and business success.
Otherwise, your business may suffer from cash flow and financial problems. It may fail to cash on the best growth opportunities and face an audit.
Bookkeeping is a time-consuming, resource-intensive and painstaking task. It is why many outsource it to bookkeeping services for small business concerns.
9 Bookkeeping Tips to Efficiently Manage Business Finances
1
Guidelines & Statutory Laws by SFRS & IRAS
Bookkeeping services Singapore execute your bookkeeping as per the provisions of SFRS. They understand the tax implications for each transaction and use suitable methods to minimise them. It lends credibility.
IRAS, or Inland Revenue Authority of Singapore, is one of the government agencies. Knowing only how to classify the transactions is not enough. You should also be able to interpret the agency's guidelines to categorise transactions to simplify your claims.
2
Basics of Auditing
Bookkeeping services Singapore knows the basics of auditing. They can calculate whether or not your company qualifies as a SMALL COMPANY and whether to file an annual audit of its accounts or submit a director's report, i.e. unaudited financial statements, to ACRA.
3
Record Meticulously
Your bookkeeping services provider meticulously records every financial transaction of your business, however small. It gives your book authenticity. Ultimately, accurate bookkeeping helps in proper accounting and preparation of financial statements and management reports.
When you deviate from the standard bookkeeping process, a few of your expenses may not get recorded properly. If the missing transaction is a high ticket, it can create a nightmare for you and your finance manager.
4
Posting Transaction Accurately
The financial transactions are posted and treated differently based on accounting and taxation purposes. Bookkeeping services Singapore companies follow the SFRS and IRAS recommendations and keep their output compliant.
5
Install a Reliable Bookkeeping System
Bookkeeping services Singapore firms assist you in installing a detailed bookkeeping system. It helps streamline your daily bookkeeping activities.
You can make it a seamless task by implementing the latest accounting software. Knowing your bookkeeping needs is essential in choosing the right tool.
An accounting software offering the right features and easy navigation is easy for your staff. It can simplify achieving business goals and complying with bookkeeping requirements.
6
Online Accounting Software
The advances in technology have made the latest cloud-based accounting software affordable. It is no more a province of big businesses.
Cloud accounting software gives you 24X7 access to your business's financial data. You can access it from anywhere using your smartphone, tablet, laptop, or desktop.
Nowadays, even bookkeeping services for small business concerns use these tools to record your business' financial transactions in real-time. Access to these records improves your business decisions.
7
Know Accounts Payables and Receivables
Auditing a business' books reveal discrepancies in the records maintained by the business and bank. Bookkeeping services Singapore compares transactions recorded using accounting software with bank statements.
They work to establish the consistency between these two sets of records. If there is a mismatch, they reconcile the accounts and prepare a bank reconciliation statement to show cash and bank balances.
They also monitor your business's cash flow using accounting software to prepare account receivable and payables reports. The records without a sales invoice come under accounts receivable and represent the dues you owe from your customers. And your unpaid bills come under accounts payable and represent your business' liability.
8
Open a Corporate Bank Account
Mixing your personal and business expenses is a remedy for a disaster. It makes tracking your business expenses difficult. Keep them separate.
You can do so by opening a corporate bank account for your business. The separation will make it easy for you to track business and personal expenses. It would help if you also used it to pay yourself a salary and all the expenses you have spent for your business from your pocket.
9
Pay Using a Credit or Debit Card
You must file and maintain all receipts to support and justify your business expenses. It isn't easy. Start using a credit or debit card linked to your corporate bank account. Your bank will record all your purchases.
At the end of the accounting period, your bank will send you the bank statement. You can use the purchase details in it to compare against those you have recorded in your books. If there is any discrepancy, you can reconcile the accounts.
You need to optimise your time and energy to manage your business efficiently. Reduce your workload by outsourcing a non-core task like bookkeeping.
A professional bookkeeping services Singapore firm can quickly free you of the task by taking the responsibility of ensuring your compliance. Please email us at info@sbsgroup.com.sg or call us at +65-6536 0036 to know our customised bookkeeping solutions.