7 Business Lessons for Entrepreneurs Opting to Open a Company in Singapore
Last modified: November 9, 2020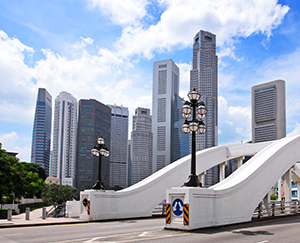 One of the main reasons why some individuals opt to open a company in Singapore is that they need an outlet to channel their creativity. They want to put in practice their innovative ideas and realize more comfort, efficiency or the increased productivity.
Attitude is What a Start-up Entrepreneur Needs
However, wearing the crown of a start-up entrepreneur is not a piece of cake. You have to adopt the persona or the attitude of the business person to carry off the title. Some of the lucky individuals have it while the others determined individuals have to work hard to acquire it.

1#
Find Something that Fits You like a Glove
The God gives it to everyone. For every individual, there exists a job that he or she can do perfectly and at the same time enjoy it. If it is the case then it does not feel like a job, rather, it takes the form of fun.
Strive for the uniqueness and be known for it. There is no need to be classified as belonging to a certain set of wheeler- dealers. Your uniqueness will set you apart from the others.
It is also not necessary for your innovation to be an original, earth-shattering idea. However, it must add value to your customers' experience.

2#
Patchwork is Not a System
You must take a methodical approach to the execution of your business idea. You should start with firmly defined objectives, the methods or the processes to achieve it and a schedule to follow. The failure in any of these steps means you won't be able to realise it. It will keep on existing as just a mental exercise for you like a daydream.
Make it a priority to formalize a business plan, the means of executing it and put it to test.

3#
Manage Your Time, It is Money
Plan every minute of your available time. Be aware that there are only 24 hours in a day. Assume that you are getting paid for every second of it.
Create a timetable or a schedule for each day, each week and follow it without wavering. Try and cover all the activities of your business such as financiers', clients' or the suppliers' meeting, demonstrations, presentations, sales talk, briefings, accounting, tax filing, etc.
Nowadays, the emphasis is on outsourcing of the non-core tasks such as company secretary, bookkeeping, accounting, tax filing of the business. You can appoint one of the corporate services to take care of your statutory compliance.
4#
Give Undivided Attention to Your Business
Forming a new company gives you a chance to prove the worth of your idea. However, you cannot oversee each aspect of its realisation.
Focus on improving your idea to make it fit with your customers' expectations and requirements. Make it your only priority. Delegate the secondary tasks to the experts. Pay heed to the suggestions and advice from your financiers.
5#
Pay Respect to Feedback
A business idea, however, original and brilliant must pass the test of the market. You must accept that it exists in its pure form only in your head.
When you put it into practice and starts getting feedback from your customers, you need to mold it as per the requirements.
Root out all the deficiencies in it to enjoy the fruits of success. Don't let your ego or pride in the way of progress.
6#
Reach Out to People
You are nobody unless people know you. Market yourself and make yourself visible. The key to success in the business arena is to build a network of satisfied customers, well-wishers, and admirers.
These are the individuals who can spread the positive word about you and lead you to new opportunities. Be in the good books of suppliers, investors, your backers and most importantly be respectful of your competitors.
7#
Set Yourself in the Business
Before you establish your Singapore company setup, arm yourself with the market surveys, reports, and business statistics. It will assist you in finding your customers and the most lucrative slice of the market.
Take a calculated risk. Get in the field and tame the competition.