6 Ways to Ensure Your Company Is in Regulatory Compliance
Last modified: December 18, 2020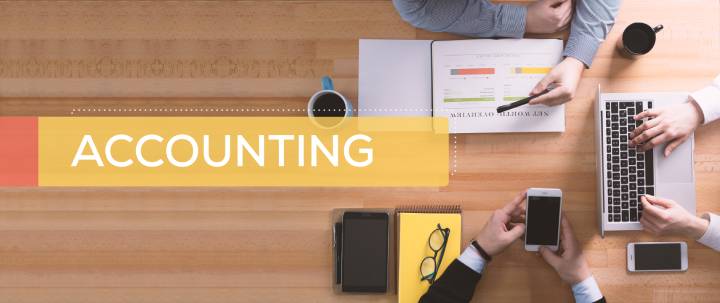 Singapore companies have to take care of their compliance. MNCs employ highly skilled subject matter experts to secure it. However, small business owners lack knowledge and resources. Many of them get stressed by a mere thought of a confrontation with the officials of regulating agencies. Accounting firms in Singapore can help you in taking care of your compliance.
No more nightmares for you!
A confrontation with such agencies can harm your brand image and business. It not only consumes your productive time, but it also makes everyone anxious. Most importantly, it can affect your relationships with your loyal clients and trusted suppliers.
When it comes to your business' compliance, you have to extra efforts to keep its image unblemished. Accounting services in Singapore use their expertise to secure your regulatory compliance and help you get a clean chit from regulatory officials.
As a successful business owner, you have to work at your finances and invest in maintaining a trustful relationship with others in the ecosystem, including regulating agencies.
Regular updating of your books is mandatory for every business. Accounting firms in Singapore assist you in installing an efficient accounting system for your business. They take care of the digitization of your business' financial transactions as per the SFRS. They employ the best accounting practices and work within the ACRA's regulatory framework.
These companies advise you on matters related to tax, cost structures, and other compliance-related issues. They also assist you in measuring the cost of maintaining the best accounting practices. They work in a transparent manner, which is itself a motivation for you to comply promptly within the due-dates.
Straighten Your Compliance Ethics
Yes, you could be highly motivated about ensuring your business' compliance. Still, you may fail at it. It may happen because of your failure to let the best policies and accounting processes to seep at each and every level of your business. The words and sentences alone cannot get you the intended results.
You have to delegate the responsibilities to the driven employees. You also need to install a culture of ethics and ensure that everyone knows why it matters to you as a brand. Accounting services in Singapore can lend you expert assistance to tackle these issues. They can help you synthesize unwritten rules, customs, values, and pervading regulation consciousness throughout your organization.
Get to the Truth Behind Legal Jargon
Many people find it difficult to put rules into practice. Your employees are no different. However, you need to change it to stay in the good books of the regulators. The experts from the accounting services in Singapore can assist you in doing so.
They can break the regulations, rules, and procedures into bits and bytes to reveal the underlying logic and implications. Demystifying the legal jargon can make everyday work choices realistic, interesting, and achievable for your employees. It improves the possibility of you staying on the positive side of the law.
Get a New Software Suite
Starting with your business' accounting, you should try to automate as many compliance-related tasks as possible. Modern companies use the internet, processing power, and data to make their business decisions. You need to use the latest software systems and mobile apps to accomplish business tasks. Implementing tools that can improve your regulatory compliance is also a must for you. Using them allows you to save time, costs, and valuable trained resources. These tools help you in reassigning your resources from non-core to the core goals of the company.
You can select the best of these tools for speed, accuracy, and cost-saving they make available to you. However, choosing the right one for your business could be a present difficulty. Take advice from your provider of accounting services in Singapore. They can assist in pinpointing the right accounting software that will suit your business needs.
Be Aware of the Changes in Legislation and Regulations
Singapore authorities are swift in responding to the changes in the business environment with new legislation and regulations. Ignoring them can affect your compliance. The experts from the accounting services in Singapore can help you in keeping the situation under control. They remain aware of the changes in the rules, so you do not have to take the trouble.
Be Ready for the Regulatory Audit
Auditing time is a testing and stressful time. Its results can mark you as incompetent and could lead to embarrassment for you. You can avoid it by appointing an experienced accounting firm to conduct an internal audit. It is a way for the management of a company to find what they lack to pass the muster.