6 Bad Work Habits that are Not for the Start-up Entrepreneurs
Last modified: November 9, 2020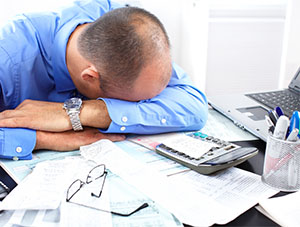 An entrepreneur wanting to open a company in Singapore must learn about KISS (Keep It Simple, Stupid). The KISS approach is useful in discharging the day-to-day business activities that a newbie entrepreneur might find challenging.
Wearing an entrepreneur's shoes is not an easy task. It puts the individual in charge and he or she needs to be active in 360 degrees. With it comes the accountability to the effectiveness of the decisions and results.
Nobody is perfect
Ideally, an entrepreneur should go on a trip of self-introspection and find out the areas that need improvements. Well, it is agreed that "Nobody is perfect." However, it is not an excuse the entrepreneurs can give for their flaws, especially when their personal investment and innovation is at stake.
The surveys show that only a fraction of the start-ups flourish beyond the first 5 years. The prominent cause behind such a large number of failures is the bad habits. They can be the death of the entrepreneurial spirit.
An entrepreneur after the successful Singapore business incorporation should work diligently to eliminate the harmful habits. Sometimes the postponing of work comes because of the lack of technical knowledge. There is no harm in appointing reliable accounting services or company secretary services provider to do the books of business. Following is a list of a few of the most common habits that the entrepreneurs must eliminate from their mind-space.

1#
Not Ready with the Work-Calendar
An entrepreneur must have his or her work-plan ready before the working day starts. It should cover, telephone calls to clients, suppliers and other individuals. It should also plan business correspondence, meetings, presentations and demonstrations according to the priorities of the business.
Having a work-calendar for the whole month is far more beneficial. It reduces the amount of patchwork and assists in focused work.

2#
Weak Communication
Having effective communication skills is important for the start-up entrepreneurs. It is useful in sending out a powerful message to the others; employees and the consumers. Most importantly, it is a skill that can assist in influencing suppliers, investors, financiers, and the shareholders of the business. Foreigners who has set up a company in Singapore may have to synchronise their communication skills with that of the locals. Because communication between individuals from different cultures can create misunderstanding.
Effectively communicated plans or the actions are helpful in achieving the goals of the business. The skill is also useful to the business owners in communicating targets, expectations and also the appreciation of the work well done to the achievers.
According to the legendary Lee Iacocca, "You can have
brilliant ideas, but if you can't get them across, your ideas won't get you anywhere."

3#
Procrastination
Whenever entrepreneurs are faced with a tough task, they tend to take extra amount time to think about it. Sometimes they cannot even do that. However, it must be done. It can only finish after one starts it.
It is important to not to waste time and it is true for the core tasks of the business too.

4#
Leaving the Decisions to Dangle
Some business owners when they are faced with multiple choices cannot take a fast decision. They get too deep in the analysis of options, then, before they know they are struck by the 'paralysis due to analysis.' It is truly important to take timely decisions.

5#
Saying Yes Without Giving a Thought
A business owner needs to weigh his or her words carefully before making commitments. Because once you say 'Yes', you are stuck with it. You have to come true on your promise through hell and fire. You must see to it that, you should not commit beyond your resources and bring losses to your business.

6#
Attending to Your Emails and Social Media
It is imperative that you assign a period of time for handling your emails and social media accounts. Because, letting your attention switch to it from time-to-time is not a wise decision. You may set aside a part of every hour to the task. It will leave you to concentrate on your business activities.
For a Singapore company setup owner, it is important to strike a balance between your business commitments, personal, and family life. Keep aside a certain amount of time for yourself.