3 Ways to Become Rich in Singapore
Last modified: November 19, 2020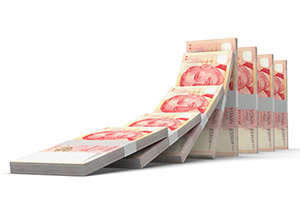 Singapore is widely acclaimed to be the world's most fertile land for millionaires. Surprisingly, it has more millionaires per capita than anywhere else in the world. Although the country is a thriving land for HNWIs, the middle-class people often find the cost of living in Singapore is very high due to the rising inflation in the last few years. In Singapore, many of people are worried about their life after retirement. This blog will provide three possible ways to become rich in Singapore.
Here are the 3 ways to become rich in Singapore:
Singapore Business Incorporation: Doing business in Singapore can be a good choice to earn more money. Singapore offers a promising business platform for business players from around the globe. The Singapore company registration process is simple and easy to accomplish. Moreover, it requires only S$1 paid-up value to Set up a Company in Singapore. The progressive regime of Singapore taxation with low tax rates and tax incentives adds to the charm of business in Singapore. The Singapore corporate tax rate is only 17% and businesses can get benefits of various incentives like full tax exemption scheme, Single tier tax systems, absence of capital gain tax, etc. Hence, you can consider this option to accumulate more capital in Singapore in order to become rich.
Property Investment: Investing in property in Singapore can be a good option to get high return on investment. There is high demand for property in Singapore due to scarcity of the land. Moreover, the Singapore property tax rate is relatively less than most of other jurisdictions in the world. By investing in property in Singapore, you either can earn money through renting out the property or can sell out the property for capital appreciation. However, this option needs heavy capital to invest initially.
Job in Sales Sector: Getting a job in sale sector is a way to earn more money in Singapore. Every business needs sales activities. Sales executives and managers of financial sector earn handsome amount of money by the art of their selling tactics. If you possess the skill, you can opt for this career. Overseas talents would be required to get a valid Singapore work visa in order to start their career in sales sectors in Singapore.

The above-stated options are the just ways to earn money in Singapore. There is no guaranteed success in any of the options. But as the popular saying goes, high risk, high return, and no pain, no gain. To earn good money, you would have to take pain in business. The most fascinating feature of doing business in Singapore is that it gives a series of advantages in terms of incorporation, tax and business operation. Although, return on property investment is highly profitable, it is not easy to accumulate enough money over a night to invest in property in Singapore. Lastly, salespersons' job highly requires the art of selling skill which not many people possess.
If you are interested to know more about the means to prosper and flourish in Singapore, then do mail us at info@sbsgroup.com.sg or call us on this number: +65 6536 0036