3 Prime Reasons to Engage Accounting & Bookkeeping Firms
Last modified: November 18, 2020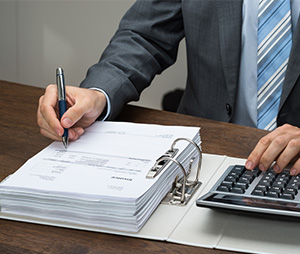 There is little doubt over the importance associated with accounting & bookkeeping in today's complex business scenario. Both are highly essential to keep the financial well-being of a company intact. On one hand, bookkeeping serves the purpose of recording the full set of financial transactions on a day-to-day basis while, the process of accounting involves the preparation, analysis, classification, interpretation, reporting and summarizing of a company's financial statements.
The profession of accountancy has grown in stature & value over the recent years in countries like Singapore, which has become a global business hub. Due to this, a series of accounting firms in Singapore have come up to meet the essential Singapore accounting & bookkeeping requirements of businesses. There used to be a time when in-house accountants were the norm in companies. However, as a result of a paradigm shift in the mindset of the business community, the practice of outsourcing of such needs to accounting firms Singapore has become a necessity these days.
Although, the reasons for engaging a professional accounting services provider can be plenty, we have managed to shortlist the 3 prime factors which compel a business owner to hire an accounting firm in Singapore.
Cost-Efficiency of an Accounts Services Provider
The fact that small business accounting & bookkeeping firms are flourishing is due to the affordable manner in which they deliver their services. The operating expenses saved by a company in the process of engaging the accounting & accountant services is huge and it directly impacts their business objectives and goals.
Insufficient Time at the Disposal of a Business Entity
No matter how important the task of accounting is, every business entity finds it difficult to cater its valuable time to keep track of the day-to-day transactions such as bill payments, transportation expenses etc. If not properly recorded and maintained, these financial transactions could have major implications to the business in the longer run. Therefore, it is almost untenable for companies to engage an accounting firm in Singapore.
Vast Experience of the Accounting Business Services Provider
Finally, the bags of experience possessed by the certified accountants of such Singapore accounting firms enable a business house to approach its core business tasks in a relaxed manner without having any worries pertaining to its financial compliance. The service firms ensure that all the financial statements are devoid of any errors, authentic and properly represent the true financial picture of the company. This way, a company's image is enhanced among its shareholders, customers and public in general.
About SBS Consulting:
SBS Consulting is a highly acclaimed Singapore accounting & bookkeeping services provider which offers the services of compilation of financial statements, preparation of profit & loss statements; cash-flow statements, handling of accounts receivables & payables and many more. The firm is also versatile enough to offer other services such as Singapore company incorporation, taxation, auditing, corporate secretarial, payroll and Singapore immigration visa services. For our assistance on this service you may contact us on +65 6536 0036 or email at info@sbsgroup.com.sg