14 Things to do After Company Registration in 2023
Last modified: February 16, 2023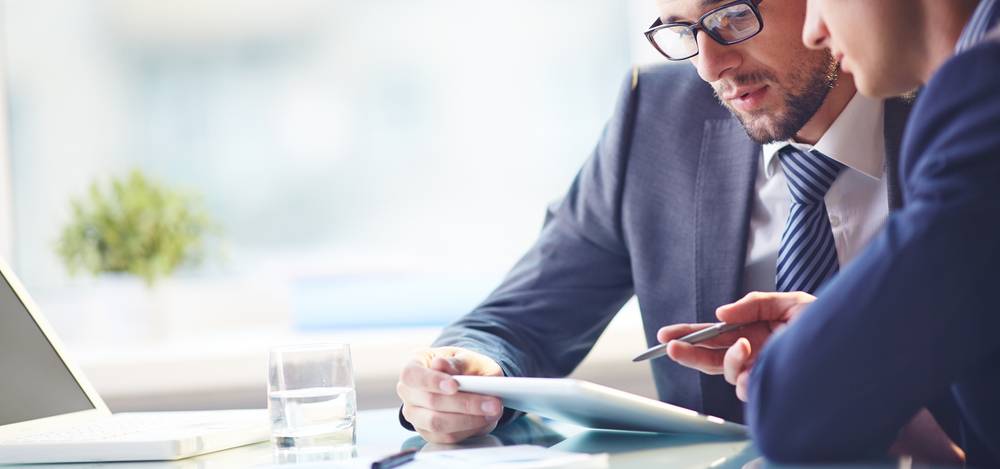 You are eager to start making sales and profit as soon as possible. It is why you went to the trouble of company incorporation in Singapore. Right? However, before you do so, ensure that your business complies with the nuances of Singapore Company Law.
Things to do After Company Registration in Singapore
Yes, there are a few post-incorporation tasks that you must take care of before starting your business activities. If you want to set up company in Singapore and run it smoothly, refer to this company registration guide. Get the required info about these post-incorporation tasks as and when you need them.
1
Decide the Financial Year End for Your Company
Your company's financial year-end (FYE) shows the final day of its accounting cycle. It can be 12 months or 52 weeks long. Many Singaporean companies choose to start their financial year on 1st January and end it on 31st December.
2
Shareholders' Resolution to Appoint Directors
Appointing company directors is one of the first things to do after company registration. Shareholders must meet and pass the necessary resolutions.
You have already submitted the directors' particulars with the application to the Singapore authorities. However, their appointment is governed by the company constitution. Generally, more than 50% of shareholders attending and voting on the matter must approve such appointments.
You need to convey the general meeting of the shareholders and use the Minutes of a General Meeting to Appoint Directors. In the case of one shareholder or a written resolution, a Written Resolution is enough to Appoint Directors. You need to update the ACRA of these appointments.
3
Hold First Board Meeting
As per the Company Law, you have 30 days from the date of incorporation to hold the first meeting of the board of directors. These professionals run the company and have to take meaningful decisions. Their decisions are recorded as board resolutions.
During the first board meeting, they pass resolutions on important issues like;
Appointing auditors, company secretary, chief executive officer, etc
Money borrowing
Mortgaging company property
Mergers and acquisitions
Opening a corporate bank account
Company seal (optional)
Shares certificates
Statutory books
Registered company address
4
Set Up a Register of Registrable Controllers
Setting up your company's Register of Registrable Controllers (RORC) is critical. Unless exempted, you have 30 days from its registration date. You must update RORC whenever there is a change in your company.
As an individual controller, you must provide the following:
Your Full name
Aliases (alternate names, if any)
Your residential address
Nationality
Passport number or Singapore identity card number;
Date of birth
Date when you became the controller
Date when you stopped being a controller
5
Hire a Corporate Secretary
A company incorporated in Singapore must appoint at least one company secretary within six months of its registration date. As the chief compliance officer of the company, they
Take care of administrative and compliance tasks.
Provide actionable advice to directors
Keep in touch with shareholders
Facilitate transfer of shares
Facilitate filing of annual accounts
Convey and hold AGM, etc
6
Appoint an Auditor
Keeping with the Company Law, you must employ at least one auditor within three months of your company's incorporation. You get an exemption from this obligation if your company is a 'Small Company'.
7
Set Up Statutory Registers
One of the crucial things to do after company registration is to set up its statutory registers. A company secretary can help you do it. These are kept at the company's registered office and presented to authorities whenever asked. You have to maintain registers like:
Registers of directors
Registers of company secretaries and auditors
Register of company shareholders
Details about charges (fixed or floating) and debenture used to get loans for the company
Minutes of meetings
Resolutions passed in AGMs
8
Open a Corporate Bank Account
Open a corporate bank account for your business. Select a bank based on your company's needs, size, account type, minimum balance amount, monthly charges, number of accessible ATMs, etc. It will help you keep personal and company expenses separate.
Use the credit/debit card related to the account to pay for all corporate expenses. The bank statement you get helps simplify your account reconciliation.
9
Install Accounting System
Streamline your company's cash flow (expenses and income) on a priority basis. Ask an accountant who can install an accounting system for your company. It simplifies the handling of expenses, incomes, profits and taxes.
10
Business Licenses and Permits
After your company registration Singapore, check if you need any business licenses and permits. Apply to appropriate authorities like Customs Department, URA, HDB, etc. File the forms, and pay the fees to acquire the licenses.
11
Company Seal
A company seal displays the name and registration number of the company. Its use is not mandatory in Singapore. However, many companies use it.
The company seal is kept in the custody of a company secretary and used per the board's regulations. It lends authenticity to the company's official documents.
12
Issue Share Certificates
Ask your company secretary to issue share certificates to the company's shareholders. It gives them proof of their share in your company.
13
Set Up Company Office
Set up your company office. Sign the contracts in your company's name. Your company secretary will see to the signing of the contracts. You may have to pay high rent for a place in Commercial Business District.
14
Hold the first Annual General Meeting
You must convey and hold the company's first Annual General Meeting (AGM) within six months after the FYE. It is where you must also table its financial statements to the shareholders. These include:
Profit and Loss statement
Balance Sheet statement
Changes in equity
Cash flow statement
Notes to financial statement
As you can see, there are plenty of things to do after company registration. If you are a first-time entrepreneur, the list may make you dizzy. If you need expert assistance, SBS Consulting Pte Ltd is there to lend its expertise. Explore its promotional Singapore company incorporation package if you are still a step away from your company incorporation.