10 Common Mistakes to Avoid When Starting Your Own Company in Singapore
Last modified: March 29, 2023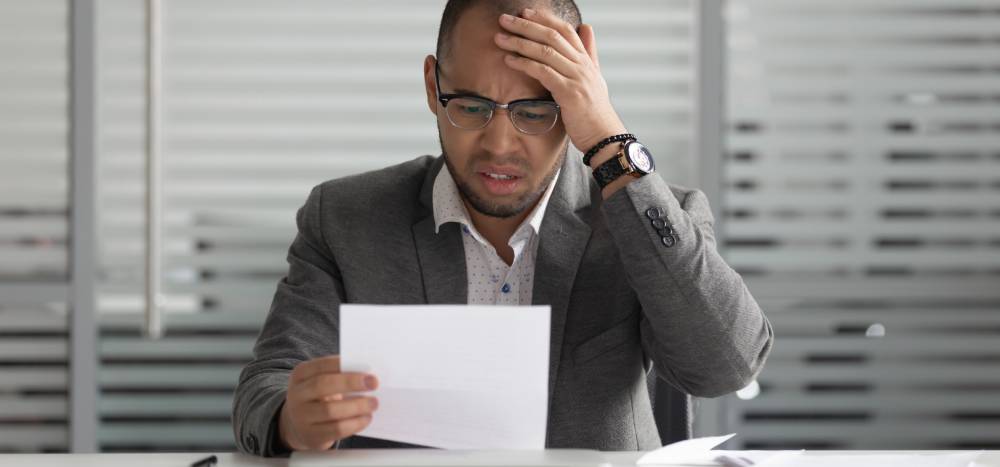 As per the experts, as many as 70% of businesses fail within their first five years. If you want to open company in Singapore, you should learn from their mistakes. Find out what went wrong with these companies. Knowing the mistakes to avoid when starting company may help you succeed with yours.
1
Failing to Prepare a Detailed Business Plan
Starting without a business plan, even a one-page plan, is a recipe for disaster. Failing to plan shows that you are planning to fail in your upcoming adventure. It would be best to start with at least a basic business plan. Try to include operational costs, who would be your target audience and buyers, why they will buy your product/services, expected sales, etc.
2
Choosing the Wrong Legal Structure
Choosing the wrong legal or business structure can cost you money, credibility, image time, and effort.
In Singapore, you have to register your business to conduct money-making activities. Otherwise, it is taken as a sole proprietorship in your name. Liability and tax-wise, it is costly.
On the other hand, a private limited company limits your liability. It is tax efficient, dynamic, and scalable business. And as a legal entity, it can go to court to protect intellectual properties. Set up company in Singapore to stop copycats from stealing your ideas.
3
Failing to Install a Proper Accounting System
Failing to install a robust accounting system can create problems for you. A proper system supports data-driven business decisions, early detection of new opportunities, and helps avoid cash flow problems. It gives you deep financial insights and helps you plan your tax and insurance payments.
4
Not Going to Market & Finding What Target Audience Need
Many startup owners fail in understanding their market or target customers. Getting feedback from your potential clients enables you to build a product that will address their pains, problems, or needs.
Understanding the market also gives you an idea about its size (small, medium, or big), your competitors, and the value addition you must make your customers happy. Building a great product in isolation is not a guarantee of success.
5
Not Preparing a Marketing Plan
Next, you need a plan to attract and convert your customers into buyers. A data-driven marketing plan or strategy helps you in initial customer acquisition and convert them into paying buyers.
Making them happy with your products turns them into your advocates. They help you get more customers through their positive reviews, word-of-mouth publicity, referrals, etc. It brings down your cost of customer acquisition.
6
Underestimating the Difficulties in Managing a Startup
Many business owners simply fail to understand the demands their business makes from them. Movies, the Internet and Social Media paint an oversimplified and optimistic picture when describing how their hero succeeded in business.
The mental image the startup owners retain is that of a business growing in leaps and bounds even before it is incorporated. Managing a startup is not easy and certainly, not fun.
Only a few could hold onto their dreams when they met reality. Your startup makes demands of you. You should never forget you have to spend your time and money on it.
7
Hurrying into a Premature Launch
Launching your new company hurriedly is one of the mistakes to avoid when starting company. Yes, many examples exist where people had launched prematurely, even before they were ready. So, launch when you can meet, greet, and serve your clients satisfactorily.
Do it only when you have made sure that all its systems and processes (payment terms and process, contracts, communications) are optimised for client satisfaction. Anytime before and the cracks in your system will show your unprofessionalism.
8
Undervaluing your product or service
Be reasonable! When running a business, you must make your register ring as many times as possible. Don't give away your offerings for free. Being known as the provider of freebies is terrible for business.
Avoid pricing your product too high or low. Price it justly. If it is useful, your customers will appreciate the help and pay for it. They are used to doing so. All they need is value for their money.
9
Hiring Employees too soon
Hiring too soon is one of the grave mistakes to avoid when starting company. A full-time employee is a significant liability for new startups. Before doing so, see if a part-timer, freelancer, contractor, sub-contractor, or third-party services provider can do the intended job. Hire permanent employees only when you know they will generate enough revenue for the company to justify their employment.
10
Expanding too quickly
Growing their company is every business owners' dream. Many start expanding their business on the first signs of success. They assume that it will keep on going on and on.
These owners end up in trouble when the growth spurt is temporary. And they end up with several new employees who need more money to pay them.
Do not assume! Go to the market and discover the reasons for the increased growth rate. It will tell you how long it is going to last.
If you are ready to open company in Singapore, you must understand that a startup is an adventure with many twists. It never goes in a straight line. It has too many unknowns and challenges. Your journey will be less painful if you know the mistakes to avoid when starting company in Singapore.
Call us at +65-6536 0036 or email us at info@sbsgroup.com.sg for expert guidance and to learn about our 3-in-1 promotional company incorporation package.