Singapore Business Incorporation: Registering Your Sole Proprietorship in Singapore
Last modified: May 15, 2020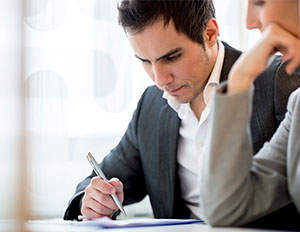 Singapore has turned out to be a land of opportunities for the business minded individuals. Here, one can start a Singapore company setup with a bare minimum and in a span of a few years, can turn it into a big profit earning business concern. It is no wonder that you have decided to start your own business in Singapore. An individual entrepreneur can open a business in Singapore by opting for the most basic business structure of Sole Proprietorship.
A sole proprietorship is strictly not an incorporated company. It is considered as a business firm that one can use to start his or her business activities before moving on to higher forms of business structures. A sole proprietorship is easy to register, however, Singapore incorporation services like SBS Consulting bring professionalism to it.
Incorporation of Sole Proprietorship in Singapore
In Singapore, all the new business firms and companies are registered with its Company Registrar. ACRA (Accounting and Corporate Regulatory Authority), a government agency, acts in this capacity. A sole proprietorship is registered in line with the dictates of Companies Law of Singapore.
singapore company registration in the form of a sole proprietorship is easy and straightforward. Most importantly, it is cost effective and confers an identity to the business. The business structure is perfectly suitable for the self-employed individuals who do not want to get tangled with the formalities and high costs.
What Business Owners should Know about the Sole Proprietorship
Anyone above the age of 18 years can register a Sole Proprietorship in Singapore.
A sole proprietorship has no legal identity of its own, rather, depend on the owner for it.
Its owners are its master and what they say is the truth for their business firm
The owner is liable for the losses and debts of his or her sole proprietorship.
It is a risky proposition as the owner's personal property and assets can be used to pay off the firm's debts.
Paying taxes on the chargeable income of a sole proprietorship is costly than it would be for a private limited company.
The income of a sole proprietorship is assumed as that of its owner. They have to pay personal income tax on it. The rates of personal tax are in the range of 0% to 20%.
A sole proprietor has to open a MediSave account and top it up using 6% – 8% of its profits declared to IRAS (Inland Revenue Authority of Singapore).
A sole proprietor has to be a permanent resident of Singapore or a manager fulfilling the requirement needs to be appointed.
Incorporation of a Sole Proprietorship in Singapore
The process to form a business in Singapore is two-staged:
Register the name
Company Registration.
The business owners have to select a proper name for the proposed business firm and get it approved from the ACRA. The process is online and they need to visit a website, BizFile, made available by ACRA and log-in on it using their SingPass ID.
After the approval, they need to pay the fee and reserve it for their use. After the reservation of name, they have 60 days to put together the incorporation documents and register their sole proprietorship.
Documents Needed to Register a Sole proprietorship
Registered business name
Details of principal activities
Local business address of the business
Copy of the owner's Singapore ID
Sole-proprietor/Manager's local residential address
Declaration of compliance and Statement of Non-disqualification
The company secretarial services in Singapore that provides incorporation services are well versed with its process. They provide accurate advice for the preparation of incorporation documents and the filing of an application. Normally, they take few hours to half day to cover all the eventualities and register a sole proprietorship in Singapore.