Bitcoin – From the Singapore Perspective
Last modified: August 3, 2018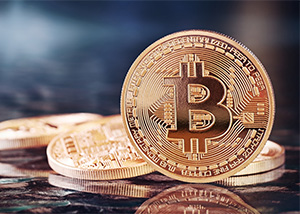 The term 'Bitcoin' is increasingly making the rounds these days in the global markets forcing many governments to issue advisories on this digital currency. Basically, Bitcoin is a technology and digital currency that came into existence in 2009 when it was introduced as open source software by pseudonymous developer Satoshi Nakamoto. It is also widely known as cryptocurrency since it uses the complex mathematical algorithm technique called as 'Cryptography' for the creation and transfer of money.
Bitcoin's Current Global Scenario
Initially, there were some stumbling blocks in its usage with many governments unwilling to recognize it as a legitimate currency. However, the growing market interest and the recent developments involving the International Standards Organization's (ISO) decision to designate XBT as the currency code for Bitcoin, have given a huge boost to the recognition and legitimacy of the digital currency. In fact, the international transactions are far cheaper and easier with Bitcoins.
Moreover, the maximum number of Bitcoins that will ever be available in the market is limited to 21 million which further contributes to the increase in their value. Apparently, this has also resulted in people treating the currency as an investment option as well. Today, many established firms like Virgin Galactic and Sacramento Kings have started accepting Bitcoin as a mode of payment. While countries like Malaysia and Thailand have out rightly banned the Bitcoin transactions, progressive nations like Singapore and Hong Kong have decided to regulate the currency.
So, let us take a look at how Singapore views this cryptocurrency.
Singapore Opens its Doors to Bitcoins by Regulating Exchanges and ATMs
Singapore has relaxed its rules on Bitcoin regulation. As opposed to what the MAS (Monetary Authority of Singapore) had stated just a few months ago, Bitcoin now has become a legal way of money transaction. This was mainly to curb the risks associated with money laundering and terrorist financing and funding schemes. The reason, why MAS had maintained a stance that Bitcoin was a high-risk currency is due the fact that, its price is volatile, as well as it lacks an identifiable legal issuer.
Bitcoin is a cryptocurrency, which means it is a virtual currency for carrying out money transactions. It is because of its 'anonymous nature', that MAS will bring it under greater scrutiny and stricter regulations.  The MAS will regulate the virtual currency intermediaries, which include operators of Bitcoin exchanges as well as Bitcoin vending machines. Therefore, now that is accepted, the exchange will operate under the new regulations of MAS.  One thing that the public should keep in mind is that MAS will not offer the same safeguards like traders in real currencies receive.
Singapore is among one of the few countries to regulate Bitcoin. Speaking of taxes, IRAS will tax the companies based on the income they receive on Bitcoin sales, as though Bitcoins were products. When used as an investment, they would be considered as capital gains, and Singapore has no capital gains tax for non-property investments. GST rules could vary depending on the level of service an exchange provides.  IRAS states that, Bitcoin are not going to be treated as 'money' or 'currency', so using them, will be seen as use of good/service for taxation purposes.
The companies that deal in Bitcoins, will be taxed depending on the nature of the transactions they carry out. If they act as an 'agent', wherein they only help to transfer the currency to a customer's wallet, then GST will only be chargeable on the business commission fees.  If the company is 'principal', that is they carry out buying and selling of Bitcoins to the customers, then the tax will be levied on the full amount plus the commission fees. Lastly, if a company is registered outside Singapore, then the Bitcoin transactions will not fall under the GST taxable rules.
Bitcoin ATMs
Bitcoin ATM's, have already been installed in Singapore, in which the user can swap regular currency for Bitcoins.  These ATMs give instantaneous access to digital currency. The user just needs to have a Bitcoin wallet like Blockchain, and a QR code as the public Bitcoin address. This QR code can be used from a print out or can be flashed from a smart phone. There is a feeling of security that comes in with the use of personal electronic wallet.
Briefly, there is estimation that as many as 40 establishments in Singapore are ready to accept the currency.  Therefore, it can be said that the cryptocurrency, has without a doubt survived its falling of Mt. Gox fiasco, and is fast catching up on the Singaporean economy.